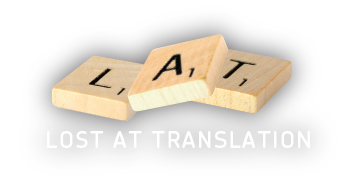 At Lost at Translation we aim to simplify the paperwork process so you can focus on what is important to you .
Call us today for more information 616 388 037.

For all types of translation, legal, paperwork and accountancy, don't get lost at translation, let us help you get through the bureaucracy.
For any type of paperwork, from births to deaths and all life in-between, we have it covered.
Translation and interpretation services for written, spoken and liaison, for  individuals or commercial needs.
LAT have helped me enormously with the new company and ongoing tax issues. I would highly recommend Nicole for great advice and practical help.
LAT have helped me with my business accounts for years, as well as other fiscal and paperwork matters. They are always helpful and efficient.
You can contact me on my mobile number, or alternatively you can fill in the contact form to make an enquiry, and give us an idea of the type of services you require.
Contact Nicole on +34 616 388 037